Where to Buy Donut Cakes in Melbourne
Where to Buy Donut Cakes in Melbourne
Are you a donut lover in Melbourne? If you're on the lookout for delicious and unique donut cakes, look no further than Gotham Doughnuts. With our mouthwatering range of flavours and stunning designs, Gotham Doughnuts has become the go-to destination for donut cakes in Melbourne. In this article, we will explore what makes Gotham Doughnuts stand out.
Gotham Doughnuts: To Buy Best Donut Cakes in Melbourne
1. Quality Ingredients for Irresistible Flavors
One of the reasons why Gotham Doughnuts has gained immense popularity is our commitment in using high-quality ingredients. We believe that the key to a perfect donut cake lies in our flavours. Each donut cake is crafted with care, ensuring a delightful explosion of taste with every bite. Whether you prefer classic flavors like chocolate and vanilla or more adventurous options like salted caramel or matcha, Gotham Doughnuts has something for everyone.
2. Customisation for Special Occasions
Gotham Doughnuts understands the importance of special occasions and offers customized donut cakes to make your celebrations even more memorable. Whether it's a birthday, anniversary, or any other milestone, their skilled bakers can create stunning donut cakes tailored to your preferences. From personalized designs to unique flavours, at Gotham Doughnuts we go above and beyond to bring your vision to life.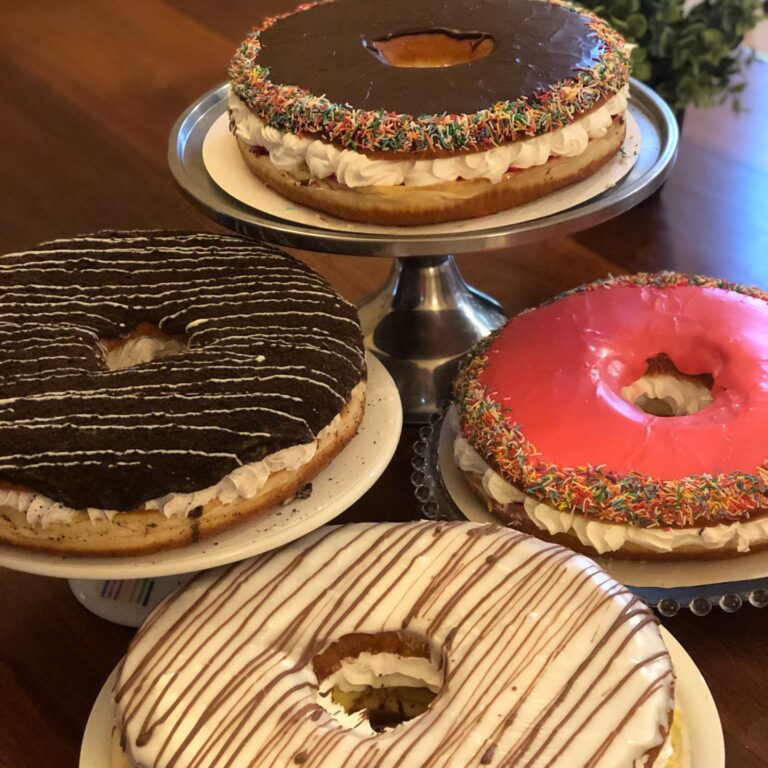 3. Vegan and Gluten-Free Options
Inclusivity is at the heart of Gotham Doughnuts' philosophy. We strive to cater to a wide range of dietary needs and preferences. If you're following a vegan or gluten-free lifestyle, Gotham Doughnuts has you covered. We offer a delectable selection of vegan and gluten-free donut cakes that taste just as heavenly as their traditional counterparts. Indulge in goodness without compromising on your dietary requirements.
4. Multiple Locations for Convenience
Gotham Doughnuts has several locations across Melbourne, making it convenient for you to satisfy your donut cake cravings. Whether you're in the heart of the city, exploring the suburbs, or enjoying a day by the beach, there's a Gotham Doughnuts store nearby. We are located at Bundoora, Ivanhoe, Moonee Ponds, and Caroline Springs. Don't miss out on the opportunity to experience their delectable creations.
5. Online Ordering for a Seamless Experience
In today's fast-paced world, convenience is key. Gotham Doughnuts understands this and offers online ordering services. With just a few clicks, you can browse their menu, choose your favourite donut cakes, and you can pick them at your convince. Whether you're hosting a party or simply treating yourself to a well-deserved dessert, Gotham Doughnuts makes the entire process seamless and hassle-free. Order Donut Cakes online now!
If you're searching for the perfect donut cakes in Melbourne, Gotham Doughnuts is a must-visit spot. With our dedication to quality, customization options, inclusive offerings, sustainable practices, multiple locations, and convenient online ordering, we have earned our reputation as the ultimate destination.